Resources to support the improvement of learning spaces acoustic design
Find a selection of resources to support the improvement of learning spaces acoustic design. To help teachers and students have more effective and comfortable speech communication environments which lead to more engagement and improved learning outcomes.
Benefits of good acoustics in the classroom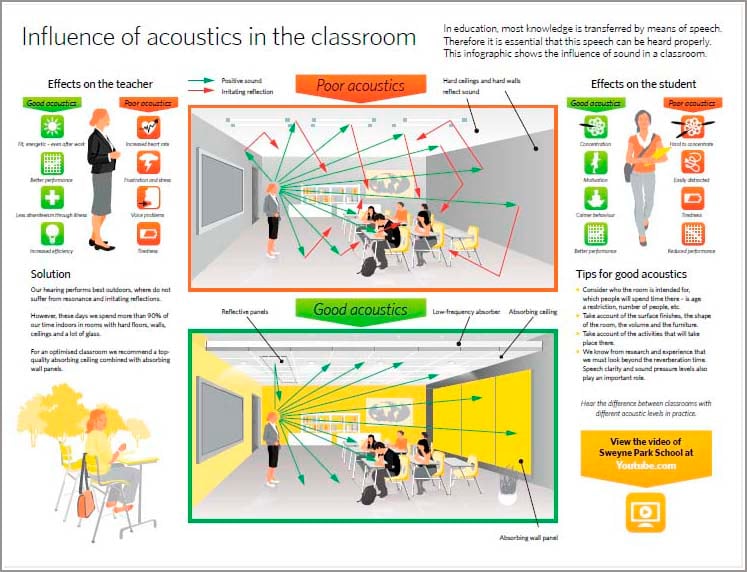 Influence of acoustics in the classroom - in education, most knowledge is transferred by means of speech. Therefore, it is essential that this speech can be heard properly. What can you do to create a good sound environment?
This infographic shows the influence of sound in a classroom on teachers and students and highlights the key aspects which can be addressed.
Westerpark case study - acoustic refurbishment solutions in 3 steps
Lower the overall sound level with a fully covering "Class A" acoustic ceiling
Control the booming low frequency sounds with additional Bass absorption pads
Fine tune the room acoustics and improve the speech intelligibility with " Class A"wall absorbers.
Learn more about the case study.
10 step guide to support the inclusion of students with additional learning needs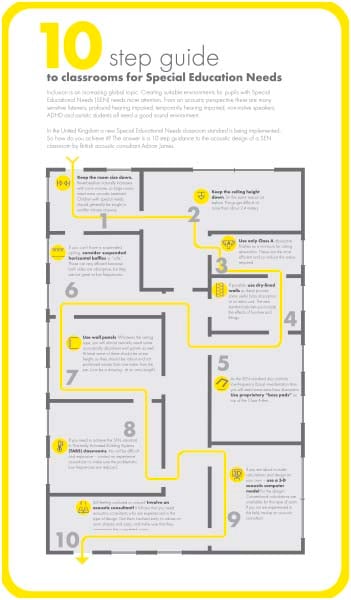 Inclusion is an increasing global topic. Creating suitable environments for pupils with additional learning or Special Educational Needs (SEN) now requires more attention. Read more about the 10 step guide.
Online "Eco for sustainable Education" articles compiled in a downloadable pdf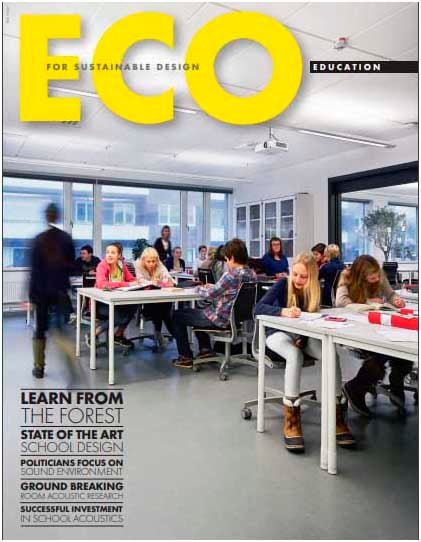 We have compiled a range of interesting articles from a broad range of countries into this pdf. It includes research into the effect of sound on people and explains the significance of hearing and being heard in learning environments and gives tips on how to create a good sound environment, examples of solutions from throughout Europe and beyond.


Study App with soothing soundscape to assist students' concentration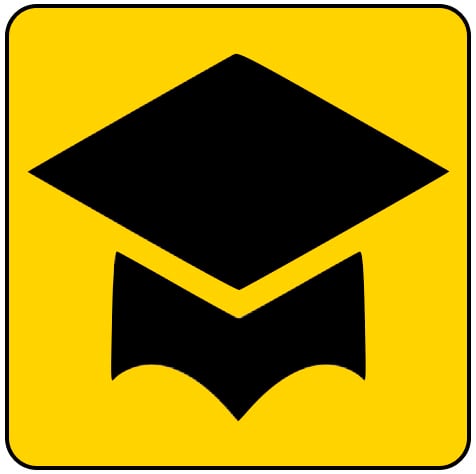 Perfect for homework in less than ideal sound environments. It is not a substitute for ideal or near quiet study conditions. However, imagine a student at home in a semi-open plan living space, trying to do their homework while another sibling is watching television and a parent is cooking and trying to coach through the various homework and student project tasks. This can be a common scenario and while it is better for a student to be in a silent room, this isolation is often not practical or realistic, so homework is often done in less than ideal environments.