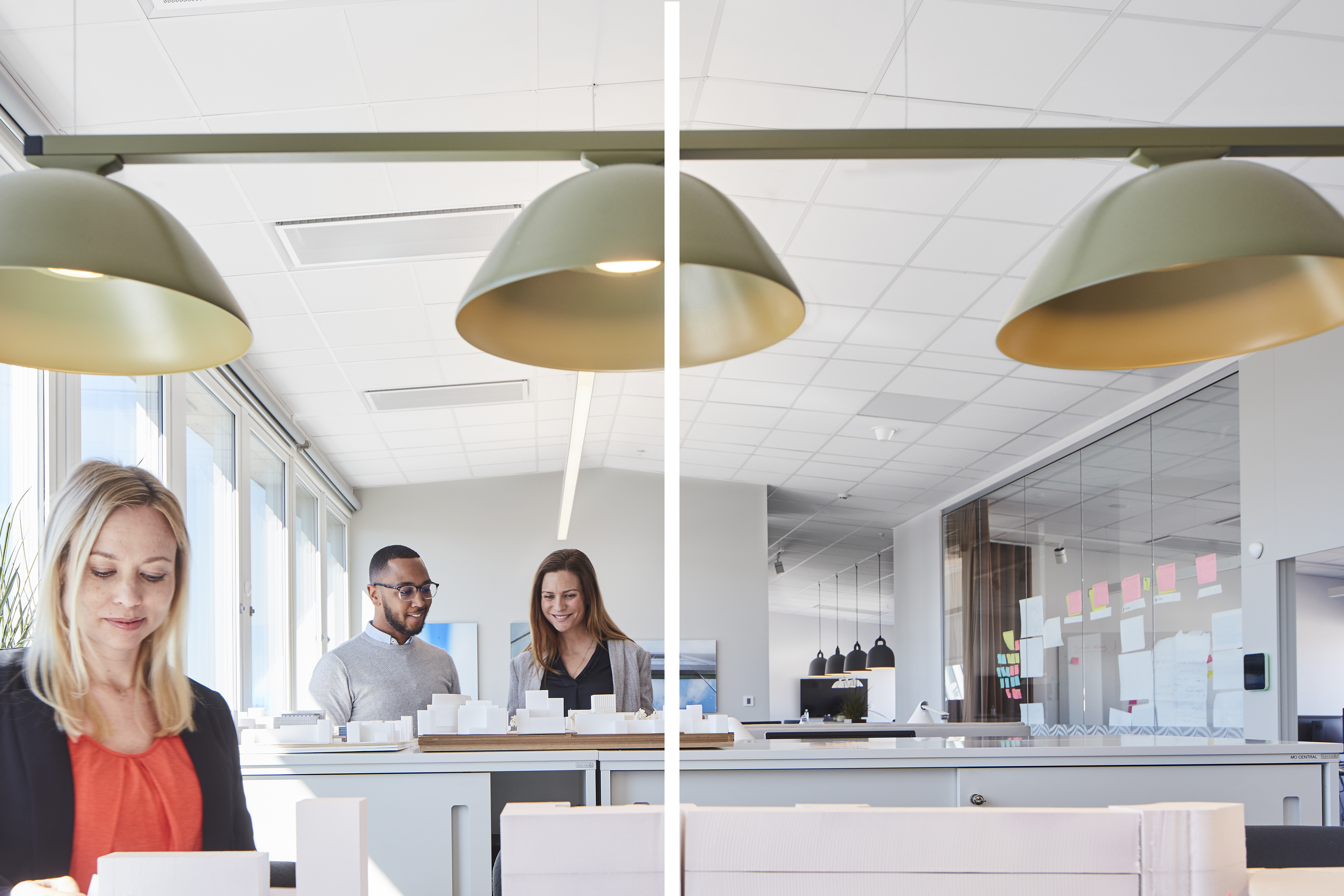 Healthy air is always good to hear
Many of us spend a large part of our days indoors. The result is more and more people – and regulatory bodies – are paying attention to the health of our indoor environments. And in particular, the contribution of building materials towards them.
That's why Ecophon gives you two smart options for optimizing the acoustic environment while helping everyone breathe a little easier. Both of our sound-absorbing panel ranges are based on environmentally-friendly glass wool, with more than 70% recycled glass, and conform to high indoor air quality regulations. For Green Building applications, our Plant panel range has earned Eurofins Indoor Air Comfort Gold certification thanks to the same sustainability-conscious construct but with an even smaller environmental footprint.

Whichever you choose, all Ecophon products meet or exceed the sustainability standards of the world's most respected regulatory bodies. They are always designed with people's wellbeing in mind - and an uncompromising commitment to ensuring great acoustics never come at the expense of healthy indoor air.