Paige Hodsman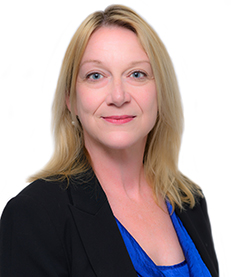 Paige Hodsman is the Concept Developer for Offices in the UK and Ireland for Saint-Gobain Ecophon and is an office acoustics specialist. Her academic background includes Commercial Interior Design, Environmental Management and Decision Making and specialises in workplace environments and acoustics.
She is a published author, co-writing the Acoustics chapter in the book Ergonomic Workplace Design for Health Wellness and Productivity, by Alan Hedge, CRC Press 2016 and A psychoacoustical approach to resolving office noise distraction, Journal of Corporate Real Estate, Emerald Publishing, 2018. She writes extensively on the subject of psychoacoustics in the context of office workers' responses to sound stimulus, including the literature reviews: Planning for Psychoacoustics: A Psychological Approach to Resolving Office Noise Distraction, 2015 and Physiological Factors in Psychoacoustics: A neurophysiological approach to resolving office noise distraction, 2018.
Working in the field of commercial design since 1997, her project experience spans the continental US to the UK and across mainland Europe including collaboration projects globally. She has been interviewed on BBC radio, presents internationally and writes for magazines and professional publications on the subject of office acoustics for human health, well-being and performance.
Paige regularly engages with high-profile organisations to help develop in-house acoustic guidelines, strategies and practical office acoustic solutions. She conducts surveys and administers Ecophon's bespoke psychoacoustic tools to help organisations plan for robust acoustic solutions in the early phases of a project.