Smart working and the future of the workplace
Is the corona pandemic a death sentence for the office as we know it? Probably not. But it will boost an ongoing trend of decentralisation and more flexible ways of working, predicts British workplace consultant Andy Lake. He also raises the question: What's the workplace for?
In 2013, British workplace consultant Andy Lake published his book Smart Flexibility. Since then he has worked extensively with large organisations helping them to modernise their working practices and workplaces. He has also produced the guidance on Smart Working for the UK central government, and the British Standards PAS 3000: 2015 – Smart Working Code of Practice. Moreover, he has worked with the European Commission on their Office of the Future programme.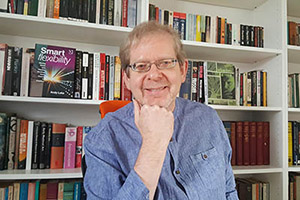 When asked about smart working, Andy Lake talks as much about working practices as about workplaces.
"Smart working is about the modernisation of working practices, using new technologies and new styles of workplaces. It is much about using working practices based on trust and managing by results. With smart working you try to do everything in more flexible and dynamic ways. But it's not just about using new technologies and new workplace design. It's more about completely changing the nature of what you can do."
Do we need a common workplace?
The fast development of new technologies and digitalisation that embraces all aspects of society, makes almost anything possible in terms of how we organise our work and where we execute it. So is it a paradigm shift, moving from a workplace focus to a more process and practice-centred discussion that is not dependent on specific premises?
"When the current model of the workplace developed in the 20th century, there was a lot of value in concentrating people, resources, documents and so on. But in the digital world there is added value in decentralisation, moving work to people, and dematerialisation, where products becomes services. In this context people can work in a lot of different ways. This in turn raises the question why you should come to the workplace at all? These are fundamental questions. A lot of the knowledge work can be done anywhere, and a lot of collaborative work is beginning to be virtualised as well. So, what do we actually need the workplace for? There are organisations like WordPress with hundreds of millions of dollars in turnover, spread around the world, but with hardly any premises at all."
Spaces other than offices
But no, Andy Lake does not believe in the death of the office. He still thinks, just as most of us probably do, that we need to get together to a certain extent. But the concept of the workplace that developed during the industrial era is fading away, he states.
"For me, that raises the big question of what is the social infrastructure of work altogether? People in the "workplace business" tend to focus on the office alone. I mean, if a lot of people are working from home or coffee shops, what about those spaces? How should they be designed and serviced?"
Andy Lake calls for a discussion around how we can create other spaces, public spaces as well as in homes, that support the ability to work.
"I think there's a big policy issue about challenging the trend of homes getting smaller and smaller. The ability to work from home is not well supported in most modern houses. If you for example run a business and have some visitors come to see you, the right kind of workspace is lacking. In apartment blocks, local work centres in the building might be considered. I think the co-working spaces that are popping up in cities are part of this changing infrastructure, but we've got a long way to go. And both policy-makers and developers need to catch up."
format_quote
If a lot of people are working from home or coffee shops, what about those spaces? How should they be designed and serviced?
Coronavirus could be a trigger
This interview takes place in late May 2020, in the middle of the corona pandemic, when countries around the globe are opening up society again after several months of lockdown. Twitter has just stated that they will allow their staff to continue to work from home forever if they like. Andy Lake believes the corona pandemic could be a trigger that pushes this development of completely new work practices forward.
"I think the pandemic has unblocked a lot of things in peoples' minds. There has traditionally been a lot of resistance to this development based on the perception that we have to get together, we have to see body language and so on. But that is changing, people can see that a lot more is possible now. This is giving a big boost to the decentralising trend. I think Twitter is a very good example of this. It's certainly the case that smart-working organisations were much better prepared to adapt to extensive remote working."
More outside facilities
Right now, the pandemic affects our offices regarding the need for social distancing and a lower density of people. Andy Lake sees this as an interim phase, but also predicts some permanent changes as a result of the corona pandemic.
"I think people will request facilities to work outside or semi-open spaces to a much higher degree. And there will be a lot more and better meeting room technologies, with larger screens and better audio-visual systems. Most organisations are behind the curve in this matter and people are struggling to connect remotely – either technically or because the meeting dynamic is set by the people who are physically present."
"Over time the office design will adapt to having significant smaller offices that are more intensively used, but by smaller numbers of people than at present. I think we will see this over the next five to ten years."
format_quote
I think people will request facilities to work outside or semi-open spaces to a much higher degree.
Good acoustics one of the keys
Acoustic issues are also central to meeting this new, decentralised and dematerialised context of smart working, Andy Lake says.
"Our goal is to create great places for smart working, and good acoustics is one of the keys involved in that. But it is typically neglected when a workplace is designed. It's still seen as a kind of a luxury. I come to one workplace after another that has terrible acoustics, where they have to retrofit afterwards to mitigate the problems. But I think this is changing. It's important to consider that people need the ability to control the acoustic environment. The design needs to move towards spaces designed for different kind of activities, with different sensory environments, where people can make choices that fit both the activity and their personal preferences."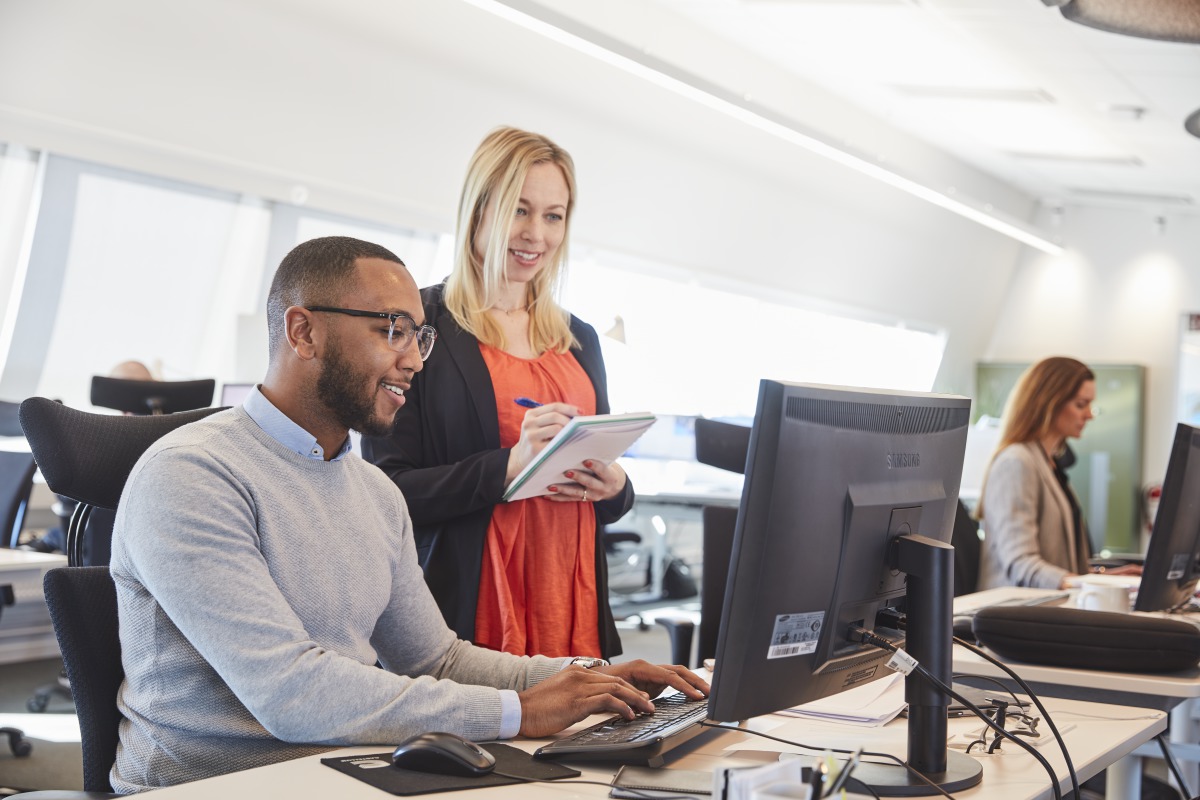 In conclusion, we will probably still walk, bike, drive or commute to offices in the future. But we will do it at different times, in different numbers and with different purposes. The cliché of the businessman with his office in his pocket will probably stay a cliché for a good while.
"The office is not dead yet – it's just becoming more varied and breaking beyond its traditional boundaries," Andy Lake sums up.
Text: Lars Wirtén