Serene Birmingham births
The City Hospital in Birmingham is situated in one of the poorest areas of the city and serves a multi-ethnic population. One in three babies is born to a mother born outside the UK. These women are not always familiar with midwifery-led care.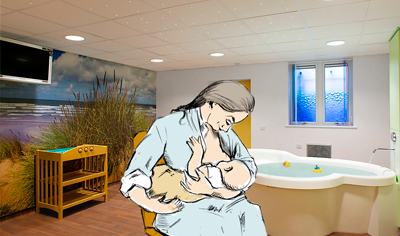 Clear communication and a sense of security were therefore crucial to the interior design. "Given the difficulty of communicating with some of our patients, it was important to create an environment where they could feel safe and supported by our midwives," says Paul Scott, capital projects manager at the City Hospital.
The Serenity Midwifery Birth Centre provides low-risk women with a tranquil, state-of-the-art place to give birth. But as the Centre is an integral part of the City Hospital, with its busy main buildings, it was a challenge to achieve a quiet, relaxing environment.
Limiting disturbance from surrounding parts of the hospital is a significant part of the solution. "It was an important consideration to get the acoustics right. As its name suggests, we wanted to create a serene and tranquil space in which low-risk patients could feel as comfortable as possible when they give birth," says Paul Scott. "In addition to the Birth Centre, we've used Ecophon acoustic ceilings in a number of clinical areas in the hospital. Anecdotally, we've noticed a vast difference in the acoustic quality of all these areas after fitting the acoustic ceilings."
The Serenity Midwifery Birth Centre
The centre is staffed and managed by experienced midwives. It is designed to be a comfortable, homely environment where birth is treated as a "normal" process rather than a medical one.
There are five ensuite birthing rooms, four of which have access to pools and double beds for resting after giving birth.
There is an additional therapy room where patients can have complementary therapies during labour or just be quiet and relax.
It also has a comfortable space for visitors and a breakfast room leading out to a decked garden with seating, water features and stone artwork.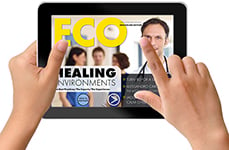 Liked this article?
This article is from the magazine ECO for Sustainable Design - healthcare edition. If you enjoyed it and want more similar articles and a more interactive experience, you can:
Read the full magazine online
Download it to your iPad
Download it to your Android tablet