The Ecophon Door concept
Recently, the Department for Education in England has reported the number one snagging item in schools was doors.
Coincidentally, Ecophon had been working on the Innovative Learning Environment & Teacher Change (ILETC) research programme, coordinated by the University of Melbourne, which had identified the benefits of a quiet, free-flow of students between traditional classrooms and "deep learning", breakout spaces. Continually opening and closing doors can be noisy and distracting. In fact, some students with assisted learning needs may fixate on a door, or door handle, waiting for it to move and therefore, finding it difficult to concentrate on their lessons.
Would it be possible, we thought, to acoustically design an opening between learning spaces, without a door, that prevented sound migrating? Eliminating doors is not new and results in a significant cost saving. Walters & Cohen architects had eliminated most internal doors in their excellent, award winning Scottish reference school, Lairdsland: Lairdsland Primary School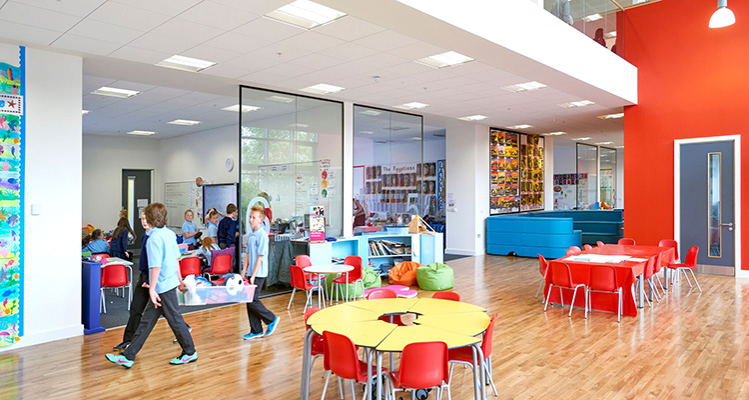 Ecophon approached renowned acousticians, Adrian James Acoustics, to assist. The animation you will see was produced by them, and is a noisy, worst case scenario (within the limits of BB93: Acoustic Design of Schools). Set your volume low, to about 20 on a laptop.
This overlapping, side-on entrance design has worked well at the large, six form entry secondary school in Witzenhausen, Germany: Witzenhausen School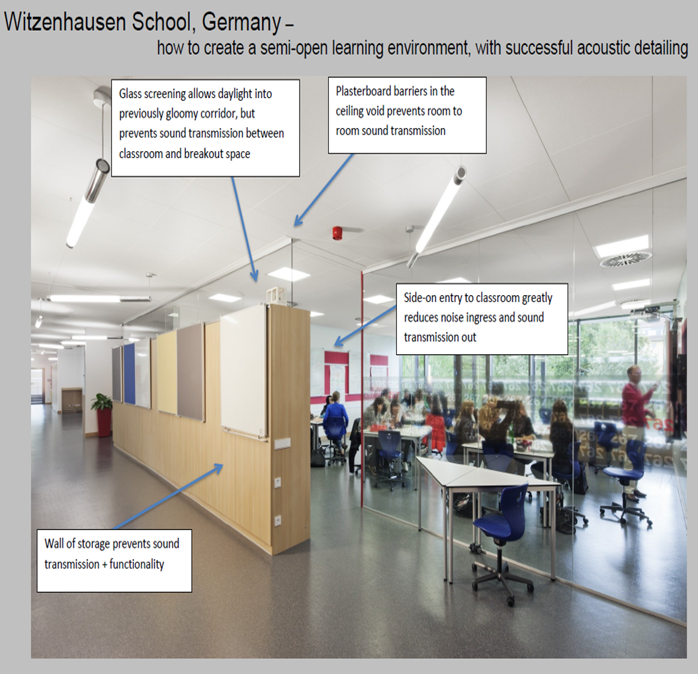 For further information contact: shane.cryer@ecophon.co.uk or andrew.cane@adrianjamesacoustics.co.uk
Thank you for considering Ecophon acoustic solutions.