Arto Rauta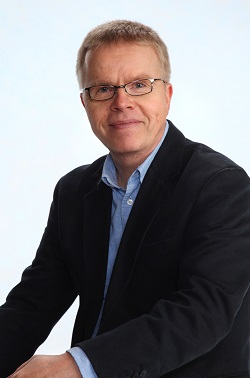 I work for Ecophon as a Concept developer. My job, to put it shortly, is to improve the sound environment for office workers. At the moment the tendency is towards smaller spaces per office worker, which is also more cost effective for employers. But as a consequence, people have become more concerned about their new working environment.
Usually open plan offices are considered to be noisy and reverberant, but there is even one thing that causes more dissatisfaction and that is intelligible speech from colleagues. Many studies show, that bad sound environment impairs concentration and causes absenteeism. Instead, good sound environment enables a peaceful workplace, where you can talk and listen easily without too much effort and speech doesn't travel too far away either.
format_quote
I feel that I have really helped people to work better in an improved sound environment.
One of my crucial tasks is to raise the awareness of acoustics to different target groups, such as architects, real estate owners, contractors and end-users. It is extremely important, that good sound environment and acoustic target values are defined already in the beginning of projects in order to be implemented in the construction phase as well. Still, it happens every now and then, that newly built office premises lack acoustic solutions and tenants ask us for advise how to repair it.
The acoustics can be really bad also in some old office buildings and we are involved in these projects like wise. Every time, after a successful acoustic renovation and positive feedback from customers, I feel that I have really helped people to work better in improved sound environment. That keeps me going on!