Halvor Berg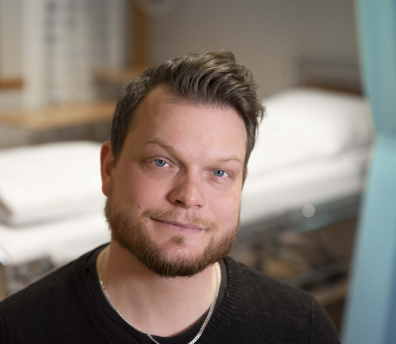 Since I was six years old, I have had a huge interest in sound. I started playing the guitar and singing at the age of six. I have listened to music, recorded songs, played concerts and there is no feeling like being there – being the music – being sound. But as a contrast to the loud rock music scene, it has also been important to me to spend time in the Norwegian nature, just listening to the wind, the water and the birds. Being outdoors brings peace to my mind and reminds me what the hearing is capable of. We should all do this every once in a while – spend time out doors, because this is where our body actually belongs.
I find it really inspiring talking to people, to teach them the importance of sound and good acoustics. I also think it is an important message to the society we are all a part of, that we need to build sustainable enviroments that actually work for the people using them. People in general experience way to much stress, and quite many actually get ill from it.
format_quote
It is actually not that complicated to create good acoustics. I'd love to show you how!
Modern hospitals are small cities, that are alive around the clock. For both staff and patients, it is really important that the rooms are optimised acoustically. If they are, the staff will have a lower level of stress, they make fewer mistakes – they will simply be better doctors, nurses etc. The patients will sleep better, recover faster - they will have a better experience during their stay at the hospital.