Making a difference for kids in a poor South African community
DATE: 2015-09-15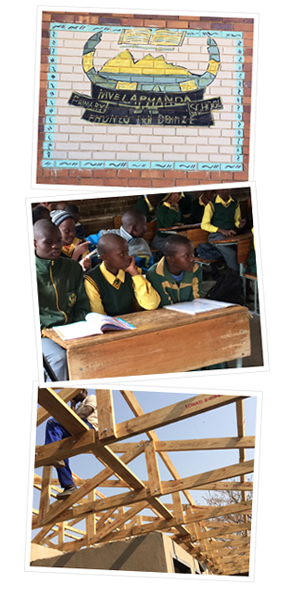 Ecophon is joining forces with four other Saint-Gobain companies to support Mvelaphanda Primary School in an effort to improve the learning environment for disadvantaged children through the Adopt-A-School Foundation. The school is located in Thembisa, an informal settlement in the greater Johannesburg area.
Lauren Kruger from Ecophon South Africa explains why the project was chosen:
"The majority of the children in this school are what we call sensitive listeners. They come from many different South African cultures, as well as immigrant families who have moved from neighbouring countries to look for work in South Africa. The language of instruction is English, though most, if not all of the children are not native English language speakers so they are expected to learn in a second or third language.
"The school has grown a lot and desperately needed new wash room facilities which the other Saint-Gobain companies are currently building. When we were approached about the project, we felt that it made sense to use our knowledge and systems to improve the learning environment for these sensitive listeners.
"The chosen classroom houses 40-50 kids at a time. Combine that with hard surfaces everywhere; brick walls, concrete floors and flush plaster ceiling; and you've practically got a noise factory as opposed to a knowledge temple."
Demolition has begun and the installation of the Ecophon solution will take place over the coming weeks. It will include a high performance Class A ceiling to lower sound levels and wall panels to improve speech clarity. In addition, better lighting will be installed.
"I can't wait to see their reactions as they come back after the refurb!" says Lauren.

FACTS

South Africa has 11 official languages.
Mvelaphanda Primary School caters for 870 students, aged 5-13.
Adopt-A-School Foundation is a NGO that connects the private sector, organisations and individuals with disadvantaged schools in order to improve learning environments.
In education, sensitive listeners refers to students who are hearing or visually impaired, non-native speakers, have some form of learning disability but also those who have a cold.


Learn more about how the sound environment impacts students and teachers