BIM – The construction revolution is happening now
BIM is on its way to revolutionise the whole building and construction sector. And it involves all the line. Even the end users, as facility managers, must keep updated and learn what BIM really is.
"For me, BIM is close to the holy grail of design and construction", says architect Rafael Calis Sanchez, although all parts of the business are not entirely positive – yet.
BIM, or Building Information Model, is a virtual construction and integrated method for design, construction and maintenance of buildings. By exchanging digital data, the whole chain involved in a construction project, from architects to contractors, suppliers and fitters, can create a digital description of a building project. From this, the project can be visualised in a 3D-model, containing every detail and every item, by using a standardised object library.
And we are not only talking buildings here. Roads, bridges, tunnels and complete infrastructures can be described, defined and visualised with BIM. The beauty of it is that the model tells you what can go wrong and where – before you put the shovel in the ground. For example, if a beam and a cable tray collide, BIM will warn you. That kind of error can be hard to detect in a traditional CAD drawing. You can also calculate the strength of the construction right in the model, and any correction affects everything, all through the line. As part of the end user's asset management, it gives full control of all items and materials used, and a direct connection to the supplier's order systems.
All projects in BIM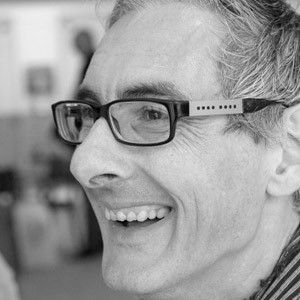 "BIM still needs to be coordinated both on a national and international level, but I see enormous possibilities. I would not want to return to the 2D era for anything in the world", an enthusiastic Rafael Calis Sanchez says.
He is an architect specialised in hospital design at the Dutch firm Architecten aan de Maas. In 2011 the firm got its first assignment that required BIM. They then decided that all their future projects would be designed in BIM, except when clients explicitly opposed to it.
format_quote
BIM makes it possible to show how I think. The client and the end user can see, understand and even experience their new environment in virtual reality.
Live design sessions
BIM has changed Rafael's way of work completely. In what he calls the 2D era, he made his sketches and drawings, sent it to the client, got it in return with comments and adjustments, went over it again, sent it back to the client and got new comments in return. This process could proceed several turns before the design was approved. With BIM, Rafael invites the clients to half day live, inter-active design sessions.
"BIM makes it possible to show how I think. The client and the end user can see, understand and even experience their new environment in virtual reality. And I get immediate response, early in the process."
"Normally we architects don't go into details. With BIM we draw the carpets. We add every single element in the walls. We can even add equipment, like in one ongoing hospital project where the X-ray machines is a part of the model, to make sure there will be no errors connected to the use of them."
99 percent within time and budget
Rafael more or less pleads to the building and construction business to start use BIM, all over the line.
"It brings fantastic possibilities. You will have no costs connected to errors and the projects will to 99% be built in the estimated time and within budget. BIM makes the process completely clash free between different professions."
He also highlights the possibilities within acoustic measurements and all other functions of a building.
"I wish acoustic engineers would start using BIM models to make their calculations. That would give me feedback on what materials to use. It also applies on the thermal and lightning conditions."
Fit-out company with BIM modellers
As an architect, Rafael works in the beginning of a project. Further along the line we find Verwol, a fit-out company with one business unit specialised in suspended ceiling systems. The company do more or less complex, big projects, fitting out entire office interiors. Verwol also design and produce their own partition walls and even some furniture.
"Today we have three employed BIM modellers focusing on our wall partitions, together with three BIM modellers for our climate ceiling department. We want our production to get all information they need from the BIM model. We also use it to present our products to our clients", says COO Maarten Booij.
Looking for a business model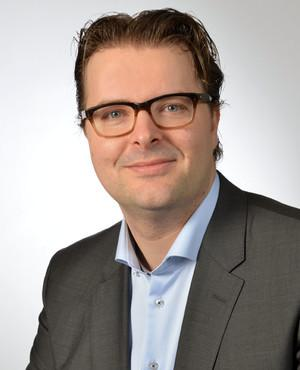 When it comes to suspended ceilings, Verwol is still looking for a business model where the costs and the benefits of BIM are at level.
"For simple, straightforward suspended ceilings, it simply costs more to model a project."
He compares suspended ceilings with wallpaper.
"It is basically just covering the installations above. Of course, it has an important acoustic function, but from a construction perspective it is like wallpaper. The wall might interfere with other parts of the construction. But just because you put wallpaper on it, you don't have to model the wallpaper."
Of course, all suspended ceilings are not like wallpaper. It might have more complex functions than being an invisible surface above our heads.
"In a hospital, with a lot of sprinklers that are mounted on the ceiling grid, the installer will know exactly where to place the brackets for the sprinklers with a BIM model. That reduces the time needed", Maarten Booij explains.
All information in one model
For the facility managers, BIM offers a huge added value once the building or refurbing project is completed and the premises are in use.
"Years ago, we delivered a thick booklet with all the specifications. Now they can see it in 3D as a digital BIM-model, with a library of all items used. If something is broken over time, they go to the model, click on an item and gets all information about it: materials, dimensions, guarantees and so on. And then they can order a new one direct from the model. For instance, in high level hygienic environments you can easily see when the product expires", Maarten says.
format_quote
BIM changes the designing, construction and building world completely in a way we all benefit from.
All parties will benefit
Rafael Calis Sanchez sees no disadvantages of BIM – only the challenge to convince the end users as well as other professions of the benefits.
"They must realise that their investment in the preparation phase will be larger. A certain part of the workload is transformed from the physical part of the project to the virtual. In the end it will save them a lot of money."
But for Maarten Booij, BIM is still a challenge for parts of his business.
"To have all our products in a BIM library is the kind of benefit we are looking for. We need a lot of libraries and building libraries is one of the time-consuming factors" he points out.
Rafael Calis Sanchez admits that they are all in a phase of doing more work thanks to BIM.
"We do more work now without getting paid for all. But that is a challenge we have to face. In the long run it will pay back for all involved parties."
They both agree that CAD will become history in favour of BIM as the future standard.
"BIM changes the designing, construction and building world completely in a way we all benefit from", states Rafael and cracks into a smile: "It is happening now!"

Text: Lars Wirtén