Product information update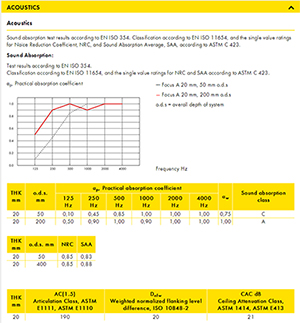 We constantly aim to improve the content of our web site, to give you the best possible guidance when selecting the right product. Therefore we are happy to announce that the product information on our web, as well as in our product brochures, now has been updated to be even more accessible, detailed and with higher focus on environmental aspects.
What we have done:
More acoustic information has been added and arranged in new, easy-to-read tables (as shown to the right)
Image sizes have been enlarged, providing more detailed views
Information about carbon footprint have been added, whenever possible
CE information has been included
Visit the product section of this website to view the new information!