Sylvain Coudret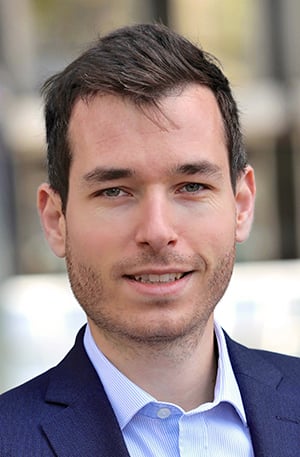 Passionate about the construction sector since childhood, my vocation is to improve the living space that surrounds people.
After graduating as a Civil Engineer, I started my career at Saint-Gobain as Product Development Engineer, in the field of acoustic correction. Developing innovative solutions to meet the latest market requirements has allowed me to impact the well-being of our customers. I had the opportunity during this experience to get to know the fundamentals of acoustic comfort by running various tests in laboratories and several research to understand the performance of products. Thus, I have improved my understanding of the benefits of materials in the building for today and tomorrow.
Naturally, I was eager to take the next step of my career by becoming a concept developer. Leveraging my knowledge to advice stakeholders in the construction sector is my goal. I also joined the world of standardization to act upstream and change the acoustic comfort of end-users.
format_quote
My specialty: the office market. Too many employees complain about noise in their workspace. Together we can make things better!
If you want help, guidance or inspiration to support the creation of a good sound environment, please contact me at sylvain.coudret@saint-gobain.com or follow me on social media channels mentioned below.